13/12/2013
THE HEADSHAKES - Playground of Happiness - Album Release Monday 16th Dec 2013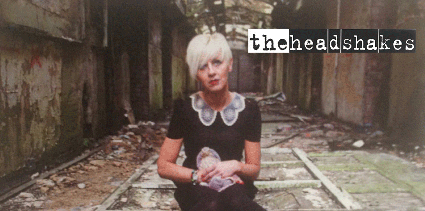 Stunted Records are pleased to announce the release of the debut album
"Playground of Happiness" by The Headshakes
on
Monday 16th Dec
available in Digital Download and Digipak CD formats.
The songs on the album are a kaleidoscope of imaginings which seem to have a flow of mutual intent, born out of avid reading and a vivid imagination on the part of singer, songwriter and lyricist Mick Walker.
"Poetry in song form seems to be a way of expression, more of a release, words build up inside and seem to be going nowhere, until it all makes some sort of sense and a song is born".
Transcending the years with a mature confidence, "Playground of Happiness" has a fresh and contemporary sound with anthemic songs that will sit perfectly during a summer festival, or be equally at home in a small intimate venue, uplifting in places, but with a touch of melancholy in the lyrics…making for widespread appeal.
Click here for the news archive